Doppelherz For Dogs and Cats
Delicious supplementary feed for joints, skin & coat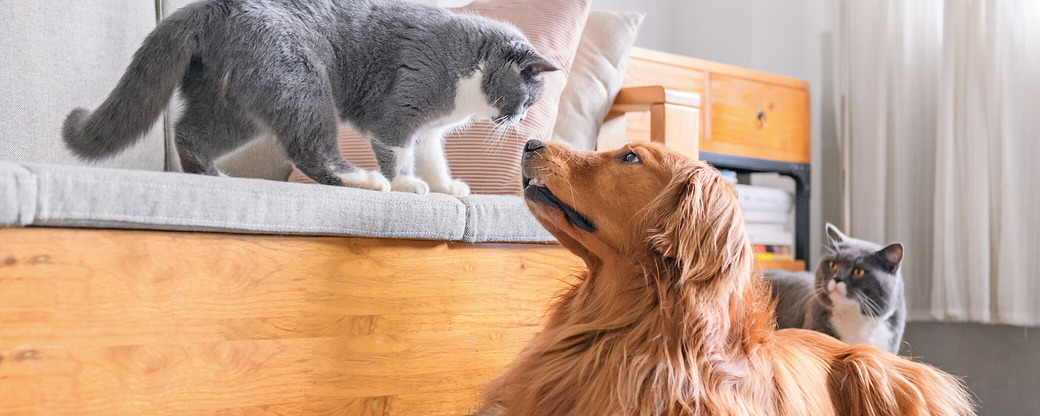 Everything about animal health
Doppelherz for Animals
Doppelherz is one of the best-known health brands in Germany. For more than 100 years, high-quality health products have been developed that contain only tested and high-quality ingredients.
Doppelherz today stands for health and well-being for the whole family.
Every pet owner wants a long, healthy, and happy life for their four-legged friend. It breaks our hearts to see our pets in pain and suffering. Precisely because dogs and cats have a higher pain tolerance than we humans and often hide complaints, we as pet owners must pay attention to small and more significant signals that may indicate possible health problems.
An adapted diet is helpful in the prevention and treatment of some complaints. As with humans, specific nutrients also have a health-promoting effect on dogs and cats. These nutrients are intelligently combined in our dietetic complementary feed, which have been developed and tested by our veterinarians. The remarkable thing about Doppelherz products for cats and dogs is the high-quality and effective ingredient combinations which, thanks to the unique presentation forms such as tasty chews for dogs, creamy licks for cats, and rich oils for cats and dogs, are readily taken by them.
When even the fussiest cat is purring around your legs as she looks forward to her daily lick, it's easy to do something good for your pet's health. With delicious semi-soft Chews, your dog's tail is bound to wag. It has never been so easy to support the healthy well-being of your pet in all phases of life and to maintain its zest for life. Because when our four-legged family members are doing well, we humans are happy too.