Products

Doppelherz for animals Joint Complex for dogs
Grain free
No artificial flavors
Joint Complex for dogs
Delicious and healthy chews
Dietetic complementary feed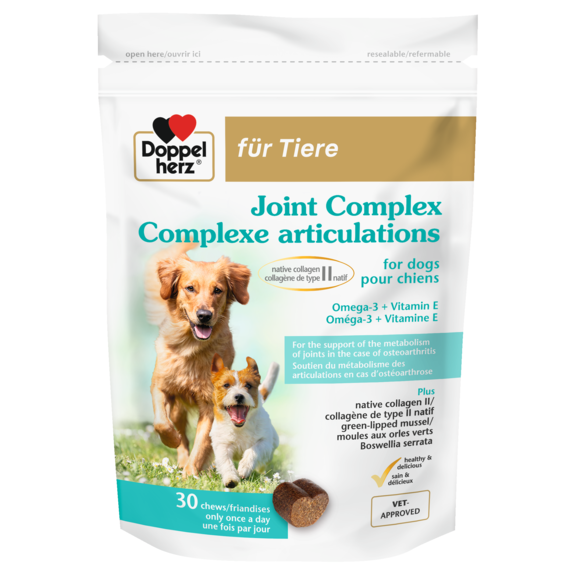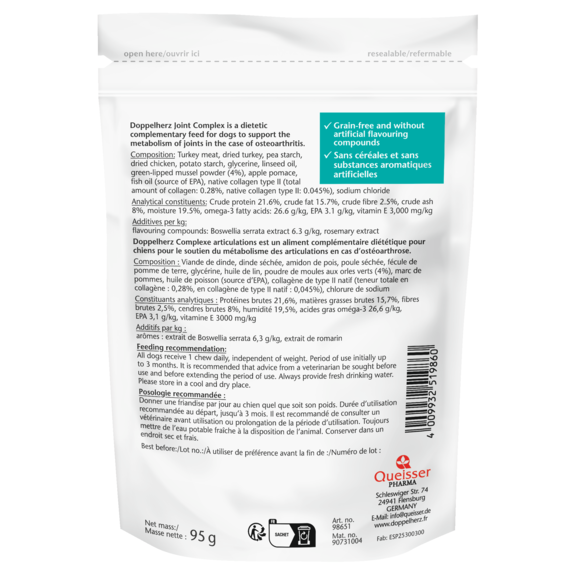 ---
Contains important omega-3 fatty acids to support of the metabolism of joints in the case of osteoarthritis

With native collagen type Il, green-lipped mussel powder and Indian frankincense (Boswellia serrata)

Combined with vitamin E

Supplementary feed in palatable form as Chew
Grain free
No artificial flavors
---
For the joint metabolism of dogs with osteoarthritis
Mobility and joie de vivre are closely linked in dogs and every dog owner is concerned about the health of his four-legged friend.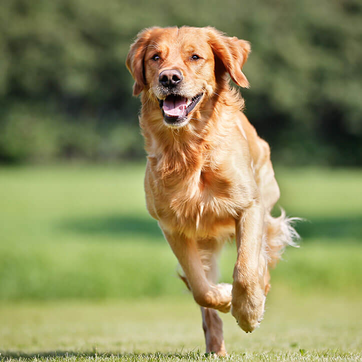 Joint problems in dogs can occur at a young age due to developmental disorders of the skeleton or
can develop in the course of life due to injuries or signs of wear and tear. Large breeds are particularly affected, but there are also many smaller dogs with joint diseases.
Osteoarthritis is a chronic joint disease in which there is a progressive loss of healthy joint cartilage. A
sensible supplementation of the diet with special nutrients can provide useful support for joint
diseases such as arthrosis.
Doppelherz Joint Complex for dogs is an innovative and effective dietetic complementary feed. It combines valuable, natural ingredients to support of the metabolism of joints in the case of osteoarthritis in a delicious chew - with fresh meat and no artificial flavours. Your dog will love it!
Fish oil provides essential omega-3 fatty acids in particularly high concentrations: the essential fatty acids EPA (eicosapentaenoic acid) and DHA (docosahexaenoic acid) help to support inflammatory processes in the context of joint diseases.

Green-lipped mussel powder supports with GAG (glycosaminoglycans) and valuable omega-3 fatty acids.

Native collagen Il regulates the body's own immune system and thus counteracts the reactionin the body.

Boswellia Serrata, the Indian frankincense, has been valued for centuries as a medicinal plant because of the boswellic acids it contains.

As an antioxidant, vitamin E supports joint metabolism in both healthy dogs and dogs with osteoarthritis.
Tasty and effective supplementary feed
Due to the presentation form as tasty chews, Doppelherz Joint Complex for dogs achieves a high level of taste appeal.
The Chews are free from cereals, artificial flavours and preservatives. They contain a high proportion of fresh meat (50% turkey meat), which makes the Chews particularly tasty. The specially balanced combination of nutrients and dosage can support your pet if it is prone to joint problems or already has complaints due to age or typical breed characteristics.
Treats for joint problems?
Even if your dog likes the Chews: They are not treats.
Doppelherz Joint Complex for dogs is a physiologically sensibly composed dietetic complementary feed developed by a veterinarian. The high-quality active ingredients contained are specifically dosed and should be administered in the recommended amounts. In this way, specific support for the joints is achieved, with the advantage of easy and tasty administration.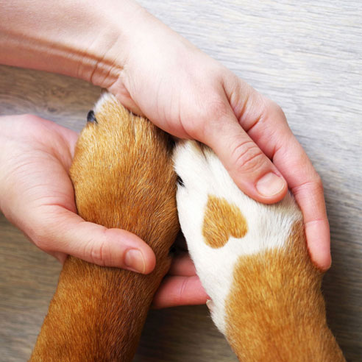 Green-lipped mussel
The green-lipped mussel (Perna canaliculus) comes from the coasts of New Zealand. There, it was
used by the native Maori as a pure food source - with the result that the indigenous people enjoyed
very healthy joints into old age, as scientific studies have shown.
Processed into powder, the green-lipped mussel is nowadays also appreciated by dogs worldwide as a natural supplement. The reason: its meat contains important glycosaminoglycans (GAG) as well as
special omega-3 fatty acids and thus provides important substances for the support of joint problems.
Collagen and native collagen II - what is it actually?
Collagen is found in the organism primarily in connective tissue, where it is the main component. It
ensures the tensile strength of ligaments and tendons, the flexibility of bones and the pressure
resistance of joint cartilage. In addition, the far more than 20 different types of collagen form the
most frequently occurring type of protein in the body.
Native collagen type Il supports in a special way: Administration via food leads to immunological
tolerance formation. As a result, the body's inflammatory reaction to released collagen in cartilage
damage is stopped. In this way, further problems in the joint can be prevented
Boswellia serrata - the traditional remedy
Indian frankincense (Boswellia serrata) has been valued as a medicinal plant for centuries. The boswellic acids it contains can help to inhibit the formation of leukotrienes and thus support inflammatory processes.
Dietetic complementary feed for dogs
To support of the metabolism of joints in the case of osteoarthritis
Composition
Turkey meat, turkey dried, pea starch, chicken dried, potato starch, glycerine, linseed oil, green lipped mussel powder (4 %), apple pomace, fish oil (source of EPA), native collagen type II (total collagen: 0.28 %, native collagen type II: 0.045 %), sodium chloride.
Analytical constituents
Crude protein 21.6 %, crude fat 15.7 %, crude fibre 2.5 %, crude ash 8 %, moisture 19.5 %, Omega-3 fatty acids: 26.6 g/kg, EPA 3.1 g/kg, vitamin E 3000 mg/kg
Additives per kg
Flavourings: Boswellia serrata extract 6.3 g/kg, rosemary extract
Feeding recommendation
All dogs, regardless of weight, receive 1 Chew daily. Feeding duration initially up to 3 months.
It is recommended to seek advice from a veterinarian before using or extending the feeding duration.
Please store in a cool and dry place.